6 free bootstrap jquery themes
Ethanol Portfolio Template is a clean and simple free Bootstrap Template website designed layout for multi-purpose options, this i...
Essentia Free Bootstrap Template is a fully featured, free Bootstrap Theme. Essentia is based on Twitter Bootstrap 2.3.2 and works...
Voltage is a free html5 template that has a feature of smooth parallax, animating counter of numbers, pricing plans and offcanvas ...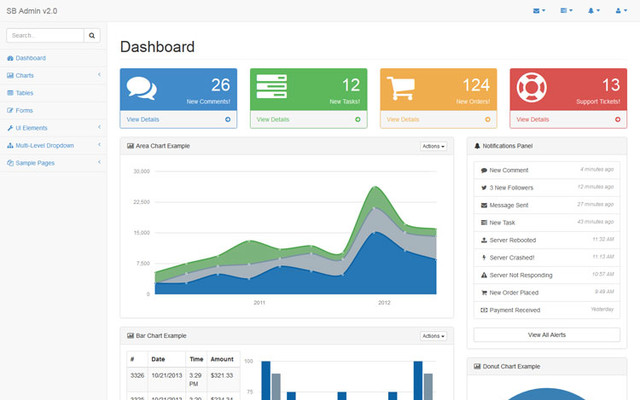 A free Bootstrap admin theme, dashboard, or web application UI from Start Bootstrap. All Start Bootstrap templates are free to dow...