Journal Theme
Crisp like a new paper
Journal is a white, high-contrast Bootstrap theme from Bootswatch
Like this? Cast your vote...
+1
Share the Love
Journal Theme

at Bootswatch is a device-agnostic, modern responsive design that is customizable. It's designed to work well on desktops, laptops, tablets and mobile phones.

MIT
Bootstrap 3.2.0
More Responsive Design Tools
Premium Boostrap themes, templates, UI Kits enjoyed by 1000s of developers
Premium Bootstrap Admin Template
Starting at $4 on WrapBootstrap.
Enhance Bootstrap with these free extras.
Many of these themes cost less.
Bootstrap playground, editor & snippets.
Similar Themes
Light Bootstrap Dashboard
Download Light Bootstrap Dashboard React a free Bootstrap Admin Template developed by Creative Tim. See the live demo on our site and join over 300.000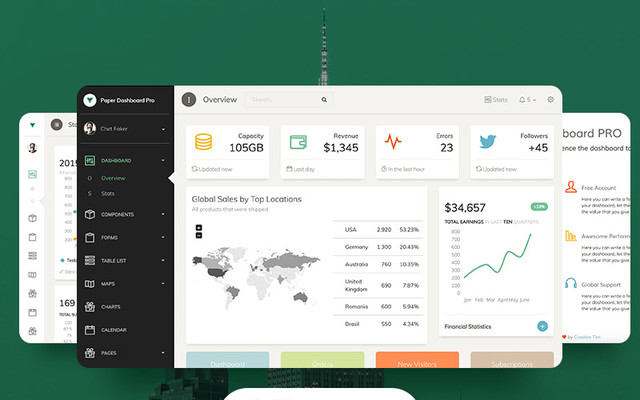 Vue Paper Dashboard PRO b
Download Vue Paper Dashboard PRO a premium Bootstrap Admin Template for Vue.js developed by Cristia Jora and designed by Creative Tim.
Now UI Kit PRO by Creativ
Download Now UI Kit PRO a premium Bootstrap 4 UI Kit developed by Creative Tim. It is a beautiful cross-platform UI kit featuring over 1000 components, 34 sections and 11 example pages.