Responsive Theme
Get Shit Done Pro by Creative Tim

at www.creative-tim.com is a device-agnostic, modern responsive design that is customizable. It's designed to work well on desktops, laptops, tablets and mobile phones.

Open source
Bootstrap 3.x
Get Shit Done Kit Pro it's a Bootstrap Kit that comes with a huge number of customisable components. They are not only designed to be pixel perfect and light but they are also easy to use and combine with other components. It features an amazing sets of elements that are vital to any project.
Like this? Cast your vote...
Share the Love
More Responsive Design Tools
Premium Boostrap themes, templates, UI Kits enjoyed by 1000s of developers
Premium Bootstrap Admin Template
Starting at $4 on WrapBootstrap.
Enhance Bootstrap with these free extras.
Many of these themes cost less.
Bootstrap playground, editor & snippets.
Similar Themes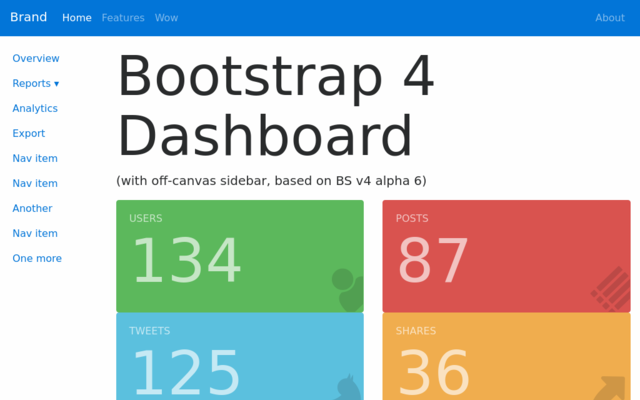 Bootstrap 4 Admin Dashboa
Are you ready for Bootstap 4? The 4th generation of this popular responsive framework will include some interesting new features such as 5 grid tiers (now including xl), cards, `em` sizing,