Cerulean Theme
Calm blue theme for Bootstrap
Cerualean is another free theme from Bootswatch. It is a mid-blue color scheme, and is bright and bold. Like all Bootswatch themes, it's based in the Bootstrap baseline so that it can be easily customized.
Like this? Cast your vote...
Share the Love
Cerulean Theme

at Bootswatch is a device-agnostic, modern responsive design that is customizable. It's designed to work well on desktops, laptops, tablets and mobile phones.

MIT
Bootstrap 3.2.0
More Responsive Design Tools
Premium Boostrap themes, templates, UI Kits enjoyed by 1000s of developers
Premium Bootstrap Admin Template
Starting at $4 on WrapBootstrap.
Enhance Bootstrap with these free extras.
Many of these themes cost less.
Bootstrap playground, editor & snippets.
Similar Themes
Now UI Kit
Now UI Kit is a responsive Bootstrap 4 kit provided for free by Invision and Creative Tim. It is a beautiful cross-platform UI kit featuring over 50 elements and 3 templates. Now UI Kit is o
Paper Dashboard 2 PRO
Paper Dashboard 2 PRO is a beautiful Bootstrap 4 admin dashboard with a large number of components, designed to look neat and organized. If you are looking for a tool to manage and visualize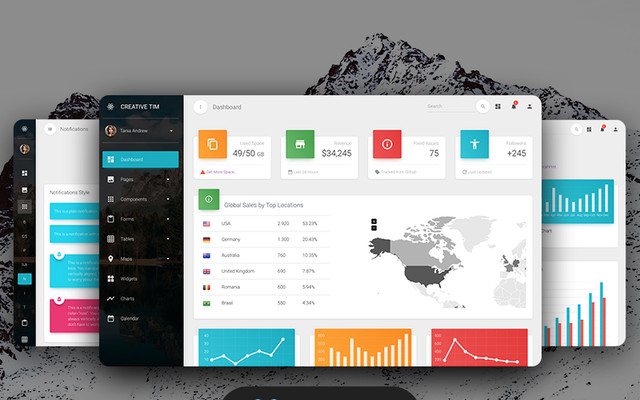 Material Dashboard Pro Re
Material Dashboard PRO React is a Premium Material-UI Admin with a fresh, new design inspired by Google's Material Design. We are very excited to introduce our take on the material concepts