Awesome App Landing Page
Awesome App - App landing page is a modern responsive template that showcases apps, software and products. Built with bootstrap 4 and paper kit 2.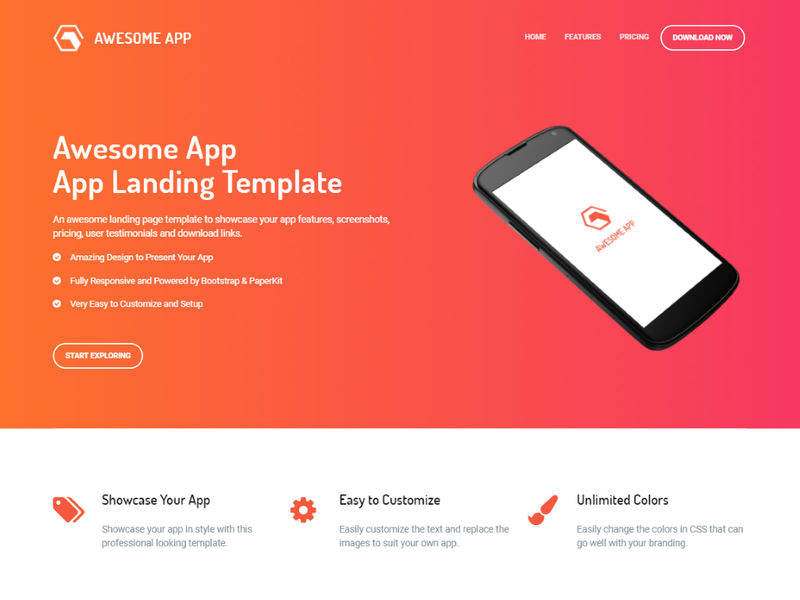 Awesome App is a modern and responsive landing page template to showcase your apps, software or products. Built with Bootstrap 4 and Paper Kit 2, this template is easy to edit, customize and extend as per your needs. The app landing page template features a glorious design to showcase your app and its features.
Like this? Cast your vote...
+1
Share the Love
Awesome App Landing Page

at templateflip.com is a device-agnostic, modern responsive design that is customizable. It's designed to work well on desktops, laptops, tablets and mobile phones.

Open source
Bootstrap 3.x
More Responsive Design Tools
Premium Boostrap themes, templates, UI Kits enjoyed by 1000s of developers
Premium Bootstrap Admin Template
Starting at $4 on WrapBootstrap.
Enhance Bootstrap with these free extras.
Many of these themes cost less.
Bootstrap playground, editor & snippets.
Similar Themes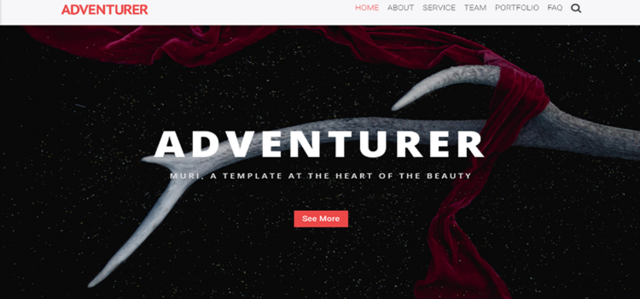 Adventurer - One Page Cre
Adventurer is a responsive bootstrap website template designed in casual and minimalist style for any kind of web sites. This template is flexible, easy to customize and well-documented, app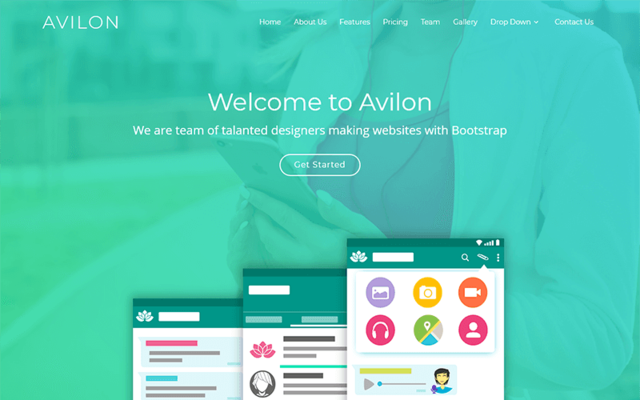 Avilon Bootstrap Landing
Avilon is clean, elegant and modern landing page template for Bootstrap. This template can be used to present and promote any product like mobile app, desktop app, saas applications, digital
Ananda - One Page Paralla
ANANDA - One Page Parallax, Latest Bootstrap, CSS3, HTML5 and Responsive Template suitable for any creative agency or business startups. It's smart, minimal and clean design with lot...